Creating Enterprise Content Strategies
Our 2023 program included over 70 sessions on how to plan, manage, and implement content initiatives.
The theme for our 2024 conference:
Content as a Business Asset: Reducing Costs and Generating Revenue Through Better Content
Check back soon for the Call for Speakers for LavaCon 2024.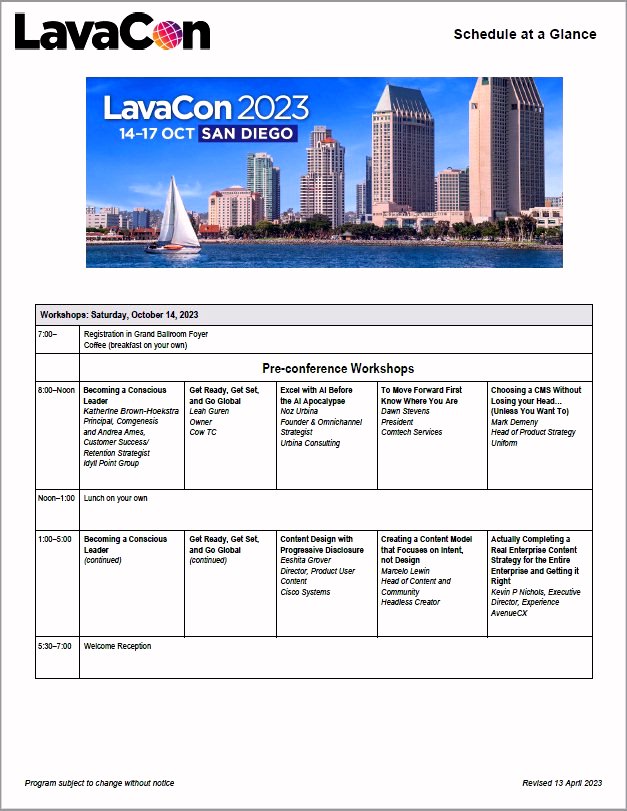 Saturday, 14 October 2023
Optional Half-day Workshops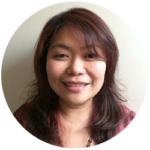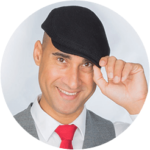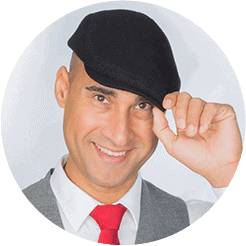 Intro to AI Workshop: Excel with AI Before the AI Apocalypse
Noz Urbina, Founder & Omnichannel Strategist, Urbina Consulting,  and Timi Stoop-Alcala, Principal Content Strategist, IKEA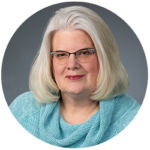 To Move Forward First Know Where You Are
Dawn Stevens, President, Comtech Services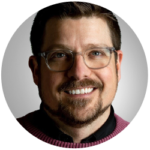 Advanced AI Workshop: Creating and Publishing Text, Images, Music, and Video Using Cutting Edge Generative AI Tools
Jason Kaufman, President and Principal Consultant, Irrevo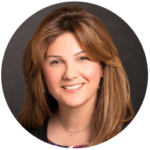 Content Design with Progressive Disclosure
Eeshita Grover, Director, Product User Content,
Cisco Systems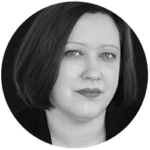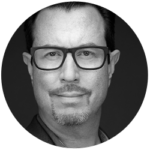 Actually Completing a Real Enterprise
Content Strategy for the Entire Enterprise and Getting it Right
Kevin P Nichols, Executive Director, Experience and Rebecca Schneider, Executive Director, Content, AvenueCX
Meet and Greet
Exhibit Hall

Registration, Continental Breakfast
Everyone
9:00–10:00am
Featured Speakers
(three sequential 18 minute TED-like talks)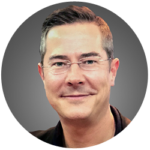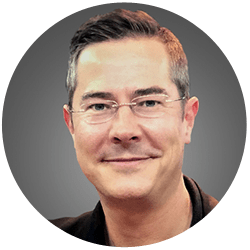 Beyond the Horizon: Make AI Work for your Enterprise Content
Stefan Gentz, Principal Worldwide Evangelist, Technical Communication,  Adobe Systems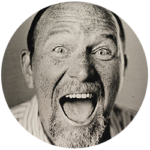 Shifting the Spotlight: Elevating Content's Impact on the Customer Experience
Scott Abel, Content Strategy Evangelist, Heretto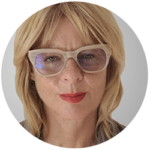 Creating the Content Experience Beyond the App
Jo Ward, Senior VP, Content Experience, Salesforce
10:15–11:00am
Five breakout sessions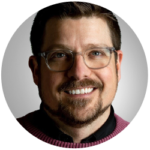 Unlocking the AI Advantage: Transforming Content Creation for Technical Writers and Content Strategists
Jason Kaufman, President and Principal Consultant, Irrevo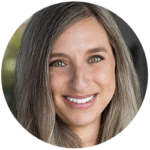 Five Principles of Cross-Functional CX
Sara Feldman, Director of Member Engagement,
Consortium for Service Innovation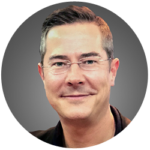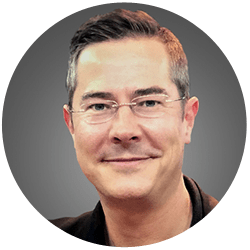 Elevate Your Content Strategy: Unleashing Seamless Integration & Innovative Publishing!
Stefan Gentz, Principal Worldwide Evangelist, Technical Communication, Adobe Systems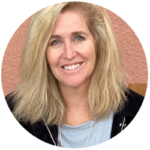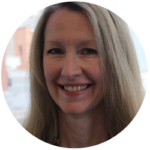 Dirty DITA Deeds Done Dirt Cheap: A Case Against Structured Authoring and the Status Quo
Carol Hattrup, Manager, Client Learning, Netsmart and
Amy Etheridge, Dir. Customer Success, NICE – CXOne Expert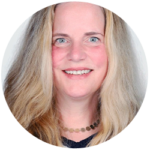 Content Structure 101: The Building Blocks for Innovation and Digital Transformation
Marianne Calilhanna, VP Marketing, Data Conversion Laboratory
The Technical Writer's Unlikely Ally: Generative AI for Documentation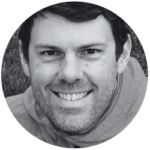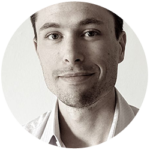 Patrick Bosek, CEO and
Jarod Sickler, Senior Solutions Architect, Heretto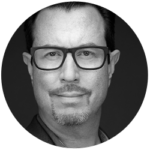 Customer Experience and Content: Time for a Less Dysfunctional Relationship
Kevin P Nichols, Executive Director, Experience, AvenueCX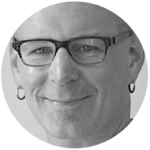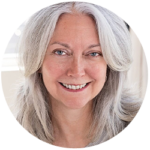 The Intersection of Content Strategy and Information Architecture: Storytelling from Both Perspectives
Amber Swope, DITA Strategies and
Lief Erickson, Intuitive Stack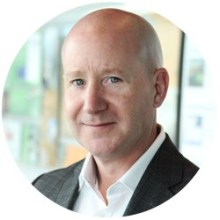 Content 4.0: Human Knowledge in the Age of the Smart Machine
Joe Gollner, Managing Director, Gnostyx Research, Inc.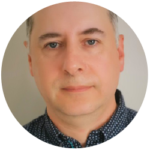 Overcoming Content Conversion Obstacles
(an Interview with Avalara)
Jackson Klein, CTO, Stilo Corporation
Networking Lunch followed by Dessert in the Exhibit Hall and
Therapy Dogs in the Grand Foyer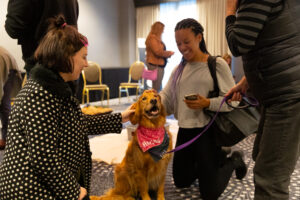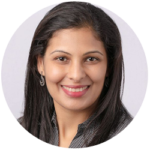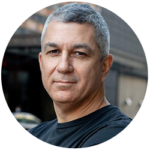 Real-life AI-powered Content Experiences: Behind the Scenes
Gal Oron, CEO and Co-founder, Zoomin and
Aditi Kashikar, Director, Documentation, Automation Anywhere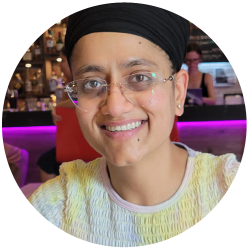 Building a Data-Driven UX Strategy
Minnie Tuteja, Sr. Technical Writer, Invafresh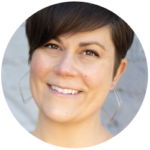 Translation and Localization: It's All Greek to Me
Dana Aubin, Senior Consultant, Comtech Services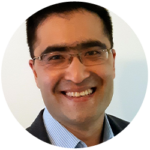 How Measuring and Managing Content Quality Can Help You Prioritize Your Work
Alex Masycheff, CEO, Intuillion Ltd.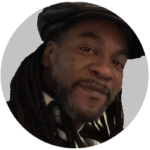 Applying the Principles of Structured Writing to Unstructured Content Creation
Dipo Ajose-Coker, Product Marketing Manager, MadCap Software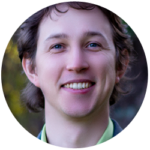 Positioning Your Content Strategy for Success in the Era of AI and Machine Learning
Dmitrii Kustov, Founder and CEO, Regex SEO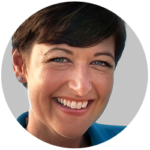 Managing Up, Down, and Sideways: How to Lead Effectively During Times of Chaos
Alexa Apallas, Director, Content Design, PayPal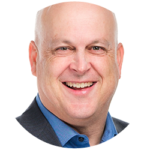 Unclogging Long Translation Turn-around Times
Eric Kuhnen, President, GlobalLink CCMS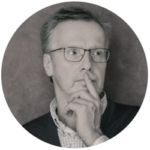 Content Quality Is not an Accident: Defining and Measuring KPIs
for Enterprise Content Quality
Torsten Machert, Senior Consultant, Congree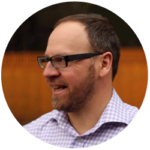 The Industrial Internet of Things (IIoT) and TechComm in Action
Nenad Furtula, CEO, Bluestream Software


Snack Break in the Exhibit Hall
4:15–4:55pm
Featured Speakers
(two sequential 18 minute TED-like talks)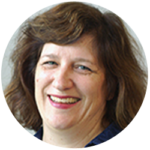 Peril and Possibilities: AI in Content Operations
Sarah O'Keefe, CEO, Scriptorium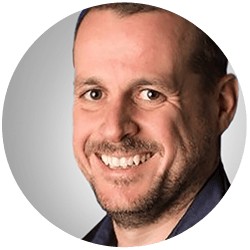 Technical Content: The Business Booster Every CEO Should Care About
David Hoare, VP of Content Experience, ServiceNow
Networking Reception
Marina Courtyard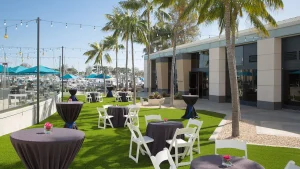 Annual Storytelling Event
Location: Side Bar San Diego
From poetry to stories and stand-up, grab your beverage of choice and hang out with your LavaCon peeps as we "talk story" (as they say in Hawaii).
They'll be a place to sign up if you want to participate (five minutes per person).
No prior speaking experience required!
Registration, Continental Breakfast
Everyone
8:30–9:30am
Featured Speakers
(three sequential 18 minute TED-like talks)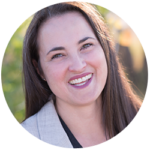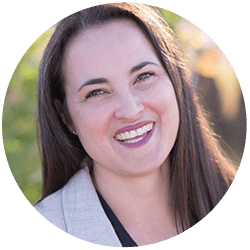 When Perfection Is The Enemy
Megan Gilhooly, Sr. Director Self-help & Content Strategy, Reltio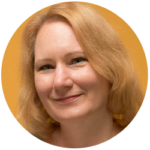 Getting Business Buy-In For Your Content Initiatives
Maura Moran, Senior Content Consultant, Contiem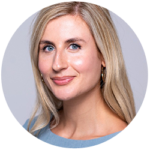 Building Trust and Credibility: Creating an Enterprise Content Strategy from Scratch
Samantha Azzarello, Executive Director, Global Research, J.P. Morgan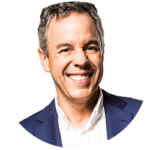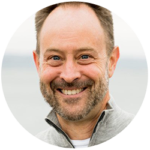 Stories with Soul: Staying Alive in the Era of ChatGPT
Keith Boyd, Senior Director, Digital Employee Experience, Microsoft
and Mario Juarez, CEO, StoryCo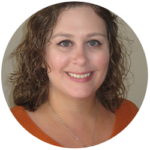 Driving Content Changes in a Change-Adverse Organization
Christi Guzik, UX Content Strategist, Rocket Companies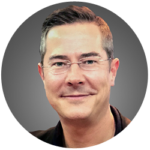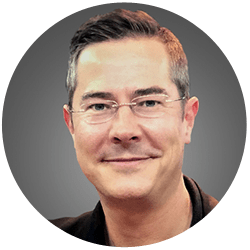 Unlocking Documentation's ROI: Tech Content as Your Business Superpower
Stefan Gentz, Principal Worldwide Evangelist, Technical Communication, Adobe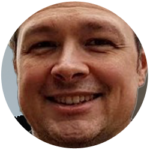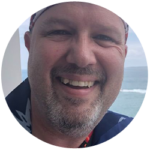 Microcontent Pipeline to Chatbots and Voice Assistants
Rob Hanna, President, and
Patrick Baker, Director AI, Product, and Support, Precision Content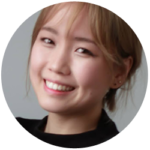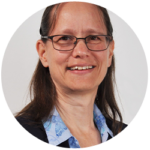 Leveraging Semantics to Provide Targeted Training Content
Heather Hedden, Semantic Web Company and
Esther Yoon, Senior Data Architect, Google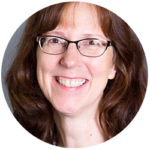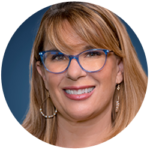 Case Study: Experiments in Using AI for Content Personalization and Writer Efficiency
Fawn Damitio, Documentation Leader in AI and Machine Learning and
Marilyn Beck, Documentation Engineer, Meta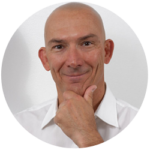 What's next: Heading up to Social and Semantic Tech Doc
Fabrice Lacroix, Founder, Fluid Topics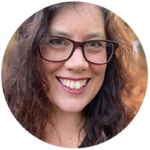 Adventures in Structured Content Authoring: Bringing XML to Regulated Industries
Regina Lynn Preciado, Sr. Director of Content Strategy Solutions, Content Rules Inc.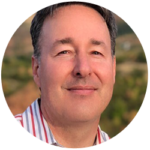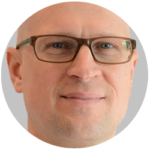 Boost Results by Bringing SEO & A/B Testing Inside Your CMS
Stephen Fahlsing, Founder/Managing Director, BonfireLA Productions
and Jonathan Ames, Director of Marketing, ButterCMS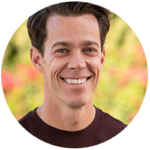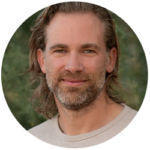 A Migration Is a Terrible Thing to Waste: A Roadmap For Your Next Big Content Migration
Mark Dorison, CTO and
Chris Free, President, Chromatic
Lunch followed by Dessert in the Exhibit Hall and a Therapy Llama in the Grand Foyer!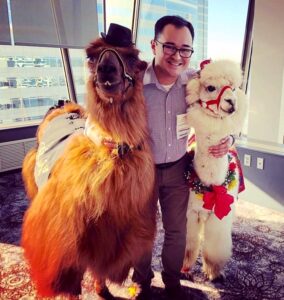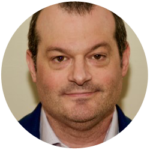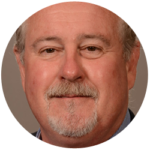 Putting Up the Guardrails for AI Success
Brian Trombley, Managing Partner,  Commercial, and
Hugues LaRicca, Managing Partner, Technology, Ariza Content Solutions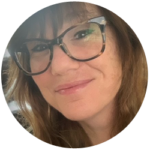 You Have Something in Your Content: Trust in a Time of Misinformation
Jennifer Kaufman, Director, Information Engineering, NetApp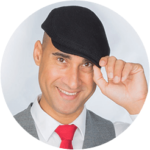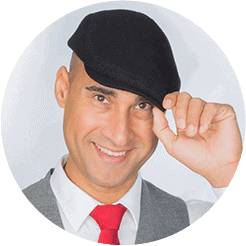 Going Omnichannel in Pharma: A Multi-Project Case Study
Noz Urbina, Founder & Omnichannel Strategist, Urbina Consulting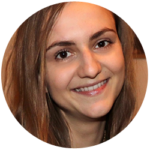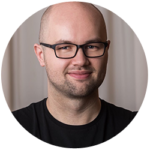 Headless: Catch Silos If You Can
Tomas Nosek, Director of Customer Enablement and
Martina Farkasova, Customer Education Leader, Kontent.ai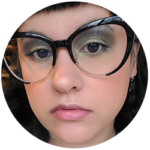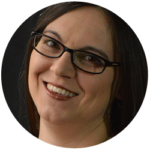 Makeups and Breakups: Content Migration in the Real World
Jennifer Obert, Content Strategy and Delivery Supervisor and
Jessica Caldwell, Information Architect, Jack Henry & Associates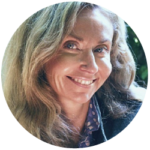 Ghost in the Machine: Integrating AI into your International Content Strategy
Elizabeth Riley, Accounts Director, Supertext USA and Mike Wald, Chief Marketing Officer, Oniracom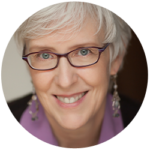 Putting Your Customer First in Your Content—Literally
Marcia Riefer Johnston, Senior Technical Writer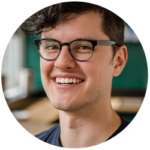 Product Information: Expensive, Cheap, or Priceless?
Matt Reiner, Customer Advocate, K15t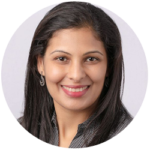 Building Business Value Through User-Centric Content Design
Aditi Kashikar, Director, Documentation, Automation Anywhere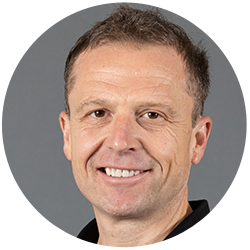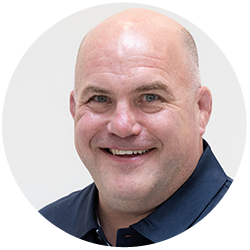 A New Era of ECLM: The Platform & Ecosystem Strategy with Microsoft Integration
Martin Owen, CEO and Emerson Welch, VP Global Marketing, Quark
Snack Break in the Exhibit Hall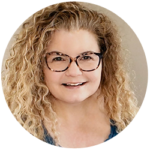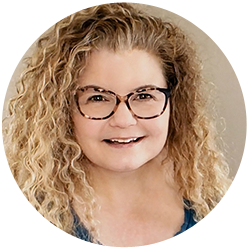 Synergy: A Crowdsourced Exercise in Learning Retention
Andrea Ames, Customer Success/Retention Strategist, Idyll Point Group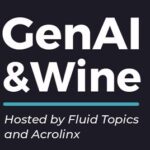 GenAI & Wine
Location: Booth 47 in the exhibit hall

Continental Breakfast
Everyone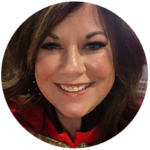 How Netsmart Unified our Marketing, Support, and Documentation Content Strategies
Sarah Owings, Senior Director, Client Learning, Netsmart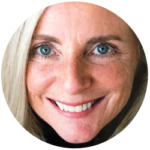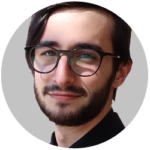 Delivering Skill Based Learning with Adaptive Content
Max Swisher, Dir of Technology, Content Rules and
Maria McGinn, Head of Partnerships, Xyleme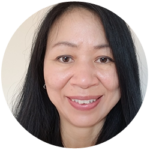 Taking The Pulse of ContentOps With a Maturity Model
Peihong Zhu, Information Architect, Precision Content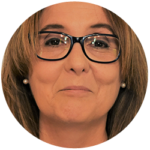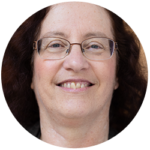 Content and Silos and Users, Oh My! Transforming Our Customers' Content Experience
Nitza Hauser, Senior Director, Technical Content Strategy and 
Frances Gambino, Vice President, Medidata Global Education
Medidata Solutions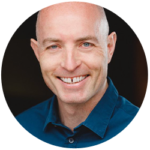 Changing the Wheels While Driving:
Migrating Legacy CMSs to a Single Help Center
George Lewis, Service Delivery Director, 3di Information Solutions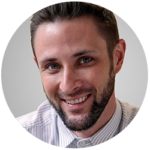 Google Analytics 4 Is Here And You Better Get Used To It: Recalibrating How We Measure Content Engagement
Jesse Ringer, Founder, Method + Metric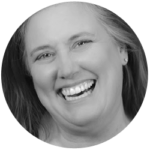 A KB Doesn't Have to Be a KO: How to Build Big with a Tiny Team
Jayme Perlman, Senior Technical Writer, GitHub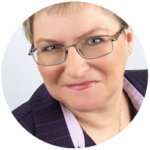 Optimizing Productivity through Time Management and the Art of Saying "No"
Jackie Damrau, Sr. Business Analyst, Cathedral Plumbing of TX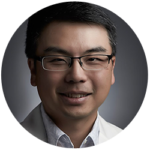 Transform Traditional Content Into Intelligent Modular Content
Cecil Lee, Sr. Director, Content Strategy, Commercial, Eli Lilly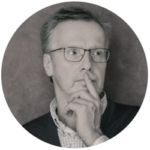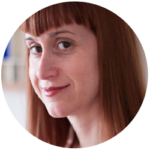 Ciena's Journey to Consistent Product Documentation Using Controlled Language
Robin Melanson, Ciena & Torsten Machert, Congree Language Technologies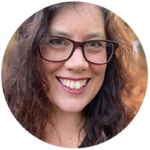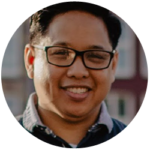 AI Unveiled: A Crash Course for Content Developers
Alvin Reyes, Business Architect, Tridion – RWS and
Regina Lynn Preciado, Sr. Director of Content Strategy, Content Rules Inc

Reserved to repeat standing room only sessions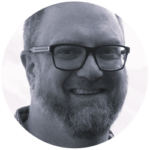 Overcoming Roadblocks in Your Projects: A Guide to Success!
Daniel Schommer, Content Strategy Consultant, Intuitive Stack
Reserved to repeat standing room only sessions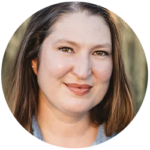 Why Nextworld Is Writing Our Own Content Applications and How We're Working Towards Content 4.0
Carrie Sheaffer, Director of Technical and Training Content, Nextworld
Closing Panel Discussion: The Future of Content
Jack Molisani, The LavaCon Conference (Moderator)

Closing Social
Location TBD