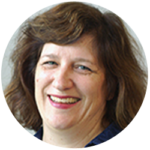 Sarah O'Keefe, Chief Executive Officer, founded Scriptorium Publishing to work at the intersection of content, technology, and publishing.
Today, she leads an organization known for expertise in solving business-critical content problems with a special focus on product and technical content.
Sarah identifies and assesses new trends and their effects on the industry. Her analysis is widely followed on Scriptorium's blog and in other publications. As an experienced public speaker, she is in demand at conferences worldwide.