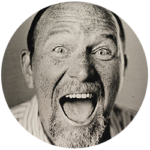 Known affectionately as "The Content Wrangler," Scott Abel is the Founder and CEO of The Content Wrangler, an international content strategy consultancy specializing in helping organizations improve how they author, maintain, publish and archive their information assets. Scott's goal is to help them deliver the right information, to the right people, at the right time, in the correct format and language, and on the device of the content consumers choice.
Scott currently serves as Content Strategy Evangelist for Heretto, a component content management system that technical content teams use to collaboratively author, maintain, and deliver personalized, structured content at scale. Scott writes regularly for content industry publications, including a column in the Society for Technical Communication magazine, Intercom, called ""Meet the Change Agents."
When he's not busy wrangling content, you can find Scott behind the digital turntables producing dance music remixes.