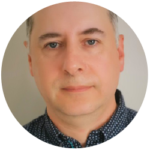 Jackson has more than 20 years of providing technical leadership, strategic direction and oversight for successful planning and execution of all stages of R&D, product development and lifecycle. He is responsible for developing and championing Stilo's technology strategy across all functions of the organization and contributing to Stilo's long term vision.
Prior to joining Stilo, Jackson managed and led R&D teams to develop and successfully launch software products in the field of design, simulation and analysis of photonic integrated circuits, communication systems and networks.
Jackson Klein holds a M.S and a Ph.D. in Electrical and Computer Engineering from State University of Campinas, Brazil and an MBA from the University of Ottawa.