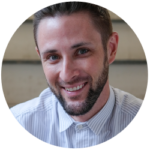 Jesse is the founder of Method and Metric, which I launched in 2017. For over 10 years, He's helped business owners, entrepreneurs, and marketing teams build winning SEO strategies for their organizations.
I have a passion for progression, creativity backed by data, and the democratization of tech have led me to build an agency focused on connecting data and people in an ethical and forward-thinking way. I am a creative problem solver, marketer, and entrepreneur, known for building high-performing teams and delivering results.
Business today is being dramatically reinvented by digital transformation and our customer's ability to shop from anywhere. As a result, there is greater pressure to be easily discoverable online. Here is where I help companies uncover the formula that will generate more website traffic and, more importantly, more revenue.
https://www.linkedin.com/in/jesseringer/