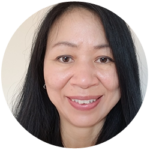 Peihong Zhu is an Associate Information Architect at Precision Content Authoring
Solutions Inc, a technical writer, and a member of the Society of Technical
Communication. With previous work experience in life science and bioinformatics,
she has intimate knowledge about scientific research, pharmaceutical industry, and
software industry. With years of experience in researching, organizing, and
analyzing information, as well as formal training in DITA, user experience research,
and technical writing, Peihong is passionate about applying her skills and adopting
innovative information architecture approaches to solve content problems.