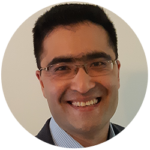 Alex Masycheff is CEO of Intuillion Ltd. (http://intuillion.com/) that develops solutions for creating, managing, and delivering product content in scale.
He's been in the content industry for 28+ years. He lead implementation of XML-based solutions in many companies, including Kodak, Siemens, Netgear, and EMC.
Alex believes that the key to leveraging the value of the product content is in combination of semantically rich structured content, automation, and artificial intelligence.