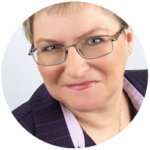 Dr. Jackie Damrau is a Fellow of STC, the Book Review Editor of the Technical Communication journal, and is Co-Chair of 2021–2022 Education Committee.
Jackie is also a Program Manager at Cathedral Plumbing, assigned to a sister company, MiView Integrated Solutions, managing projects related to patents, SOC 2 certification, and internal technical documentation for a platform of commercial home builder applications related to the plumbing industry.
In her spare time, Jackie enjoys raising her two grandchildren and reading murder mysteries along with other esoteric subjects.

Connect with her on LinkedIn at linkedin.com/in/jackiedamrau.