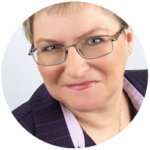 Dr. Jackie Damrau is a Fellow of STC, the Book Review Editor of the Technical Communication journal, and is Co-Chair of 2021–2022 Education Committee.
Jackie is also a Sr. Business Analyst at Cathedral Plumbing, assigned to a sister company MiViewIS to write user stories and documents for a commercial home builder application related to the plumbing industry. In the course of her lengthy career, Jackie has encountered imposter syndrome and will share with you findings from her personal research.
In her spare time, Jackie enjoys raising her two grandchildren and reading murder mysteries along with other esoteric subjects.

Connect with her on LinkedIn at linkedin.com/in/jackiedamrau.