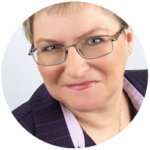 Dr. Jackie Damrau is a Fellow and the Book Review Editor for Technical Communication with Society for Technical Communication. She also serves on multiple STC committees: Chair, 2020-2021 Education Committee and STC Alliance Competitions (Team 5, Lead Judge). She is an immediate past member of the STC Nominating Committee (2018-2020).
Jackie is a Senior Business Analyst for a technology consulting firm, impacting major corporations, NGOs and government agencies across the country and internationally working on a major pharmaceutical client account.
In her spare time, Jackie enjoys raising her two grandchildren and reading murder mysteries along with other esoteric subjects.

Check her out on LinkedIn at linkedin.com/in/jackiedamrau.