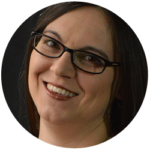 Jennifer Obert has been working with software documentation for over 15 years and has a bachelor's in Professional and Technical Writing from Missouri State University. She has been at Jack Henry for 11 years, starting as a technical writer and now leading information architecture, technical content engineering, and application support for the Enterprise Content Services department.
She has been a technical leader of large content migration projects and most recently led the migration of multi-channel delivery into a dynamic delivery platform. She enjoys being a resource for 40+ content creators in all things taxonomy, publishing, DITA, and dynamic delivery. She is also the communication officer of jhAVID, a business innovation group dedicated to support and advocacy for employees with disabilities.
In her copious free time, she and her husband are parents to four emerging adults and one rescue pit bull. They have also been deemed worthy to share a home with "Frank" the cat.