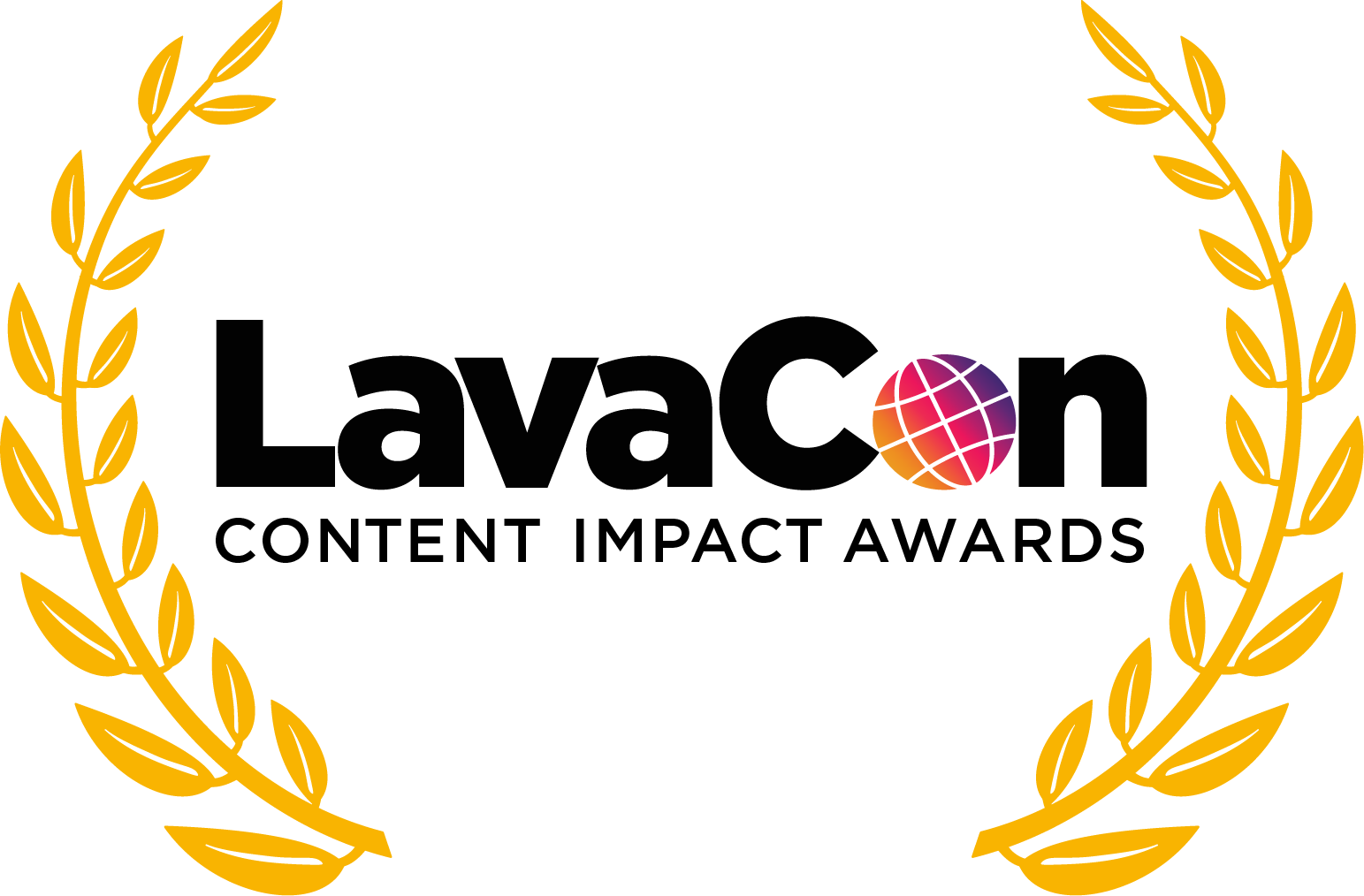 Have you used content to make a positive impact on your organization and your customers? Apply for a LavaCon Content Impact Award!
The award is not a competition to see who made the biggest or best impact, but a way to recognize content professionals who expanded their sphere of influence, enabled organizational change, ensured customer success, and so on.
You
can submit up to 10 applications if you worked on multiple projects or teams.
A panel of content experts and noted industry professionals will review entries and validate entrants' achievements. 
Award recipients will receive certificates for each member named on the application, and an award badge to place in email signatures. Recipients will be invited to present their case study at a future LavaCon Conference.
Finally, the Award Team will send a personal letter to your boss and to the president of your organization, informing them of your award and of the impact you have made to you success of your organization and your customers.
Deadline for submission: 15 September 2023
Read the Rules and Eligibility.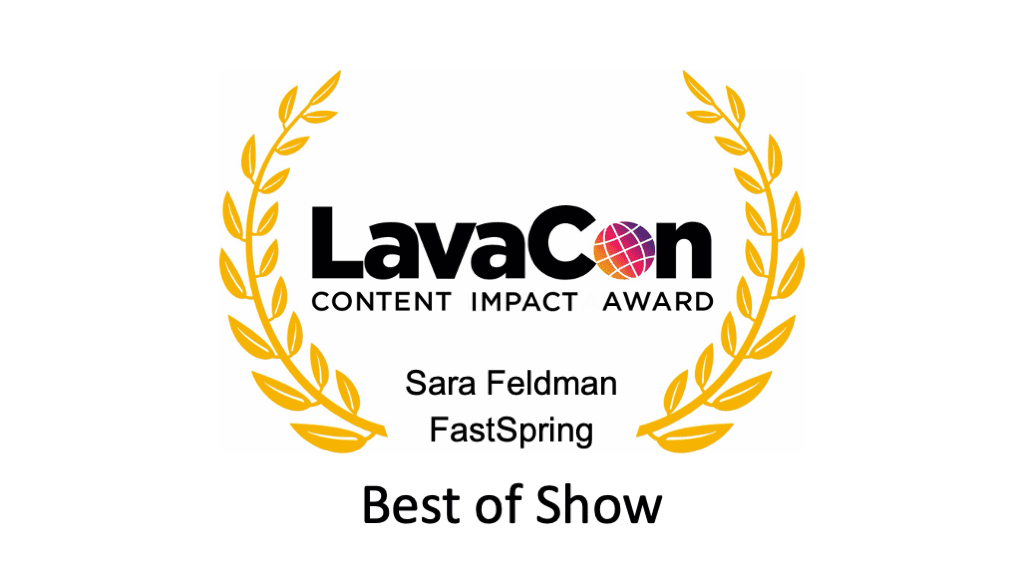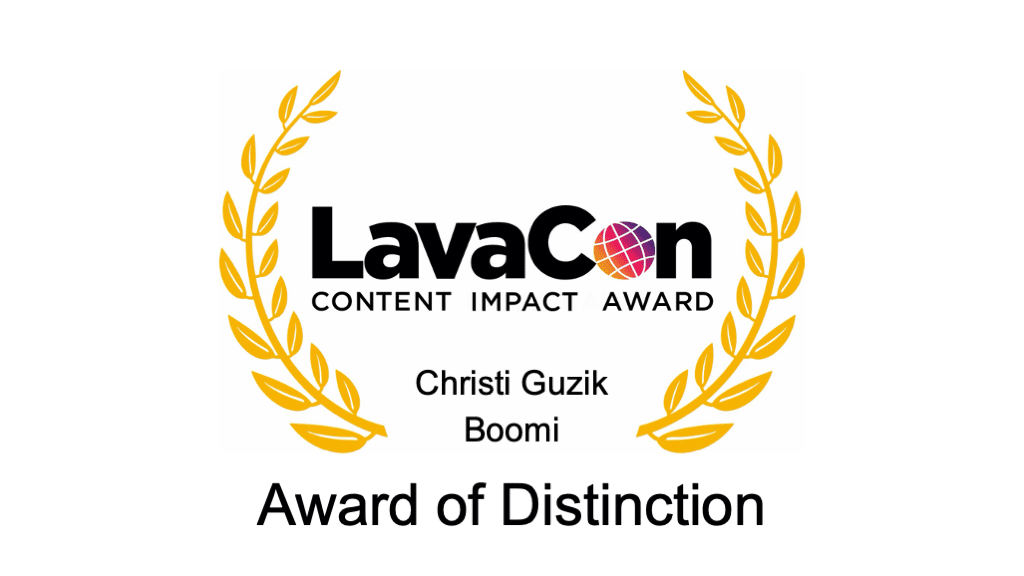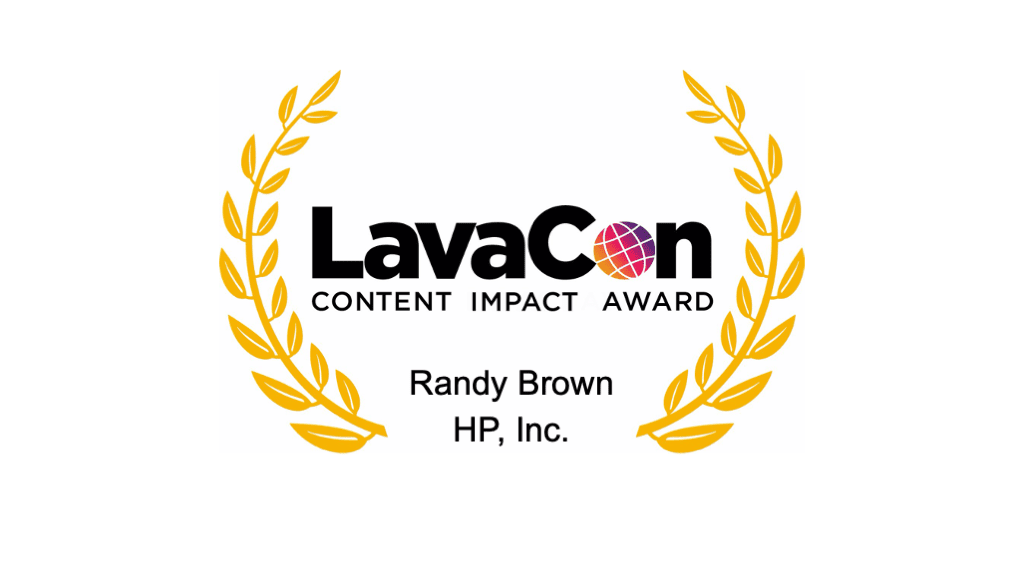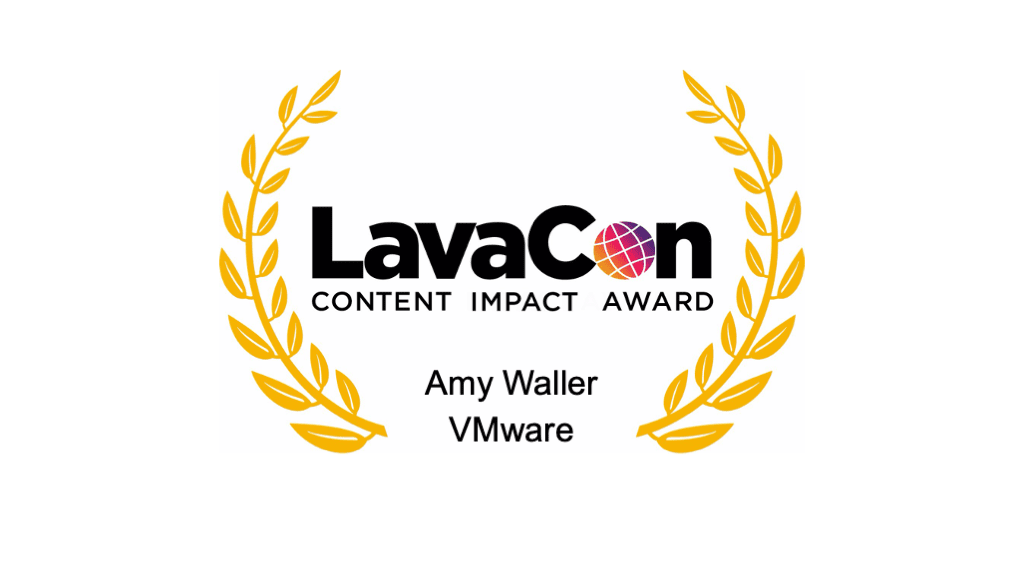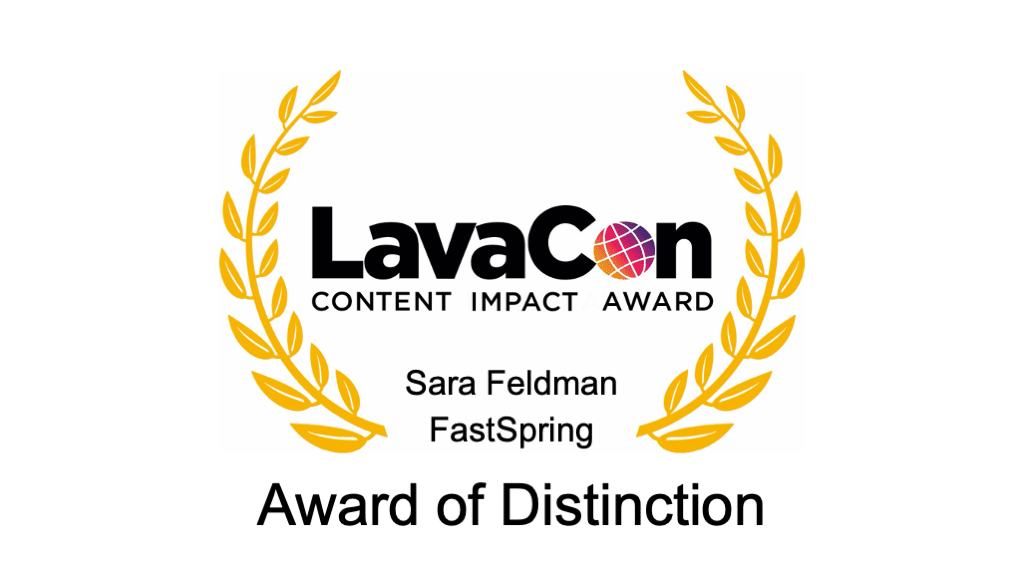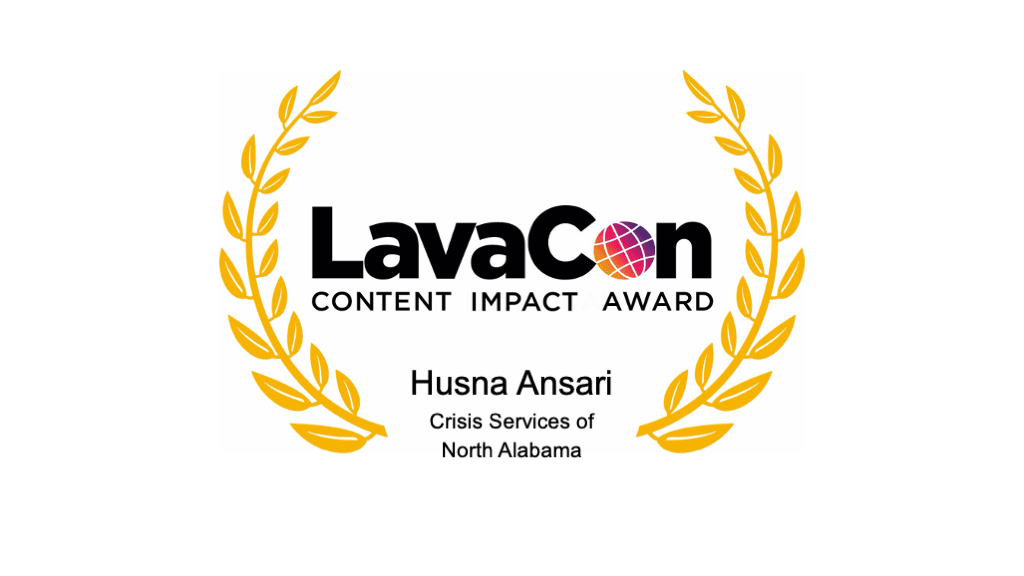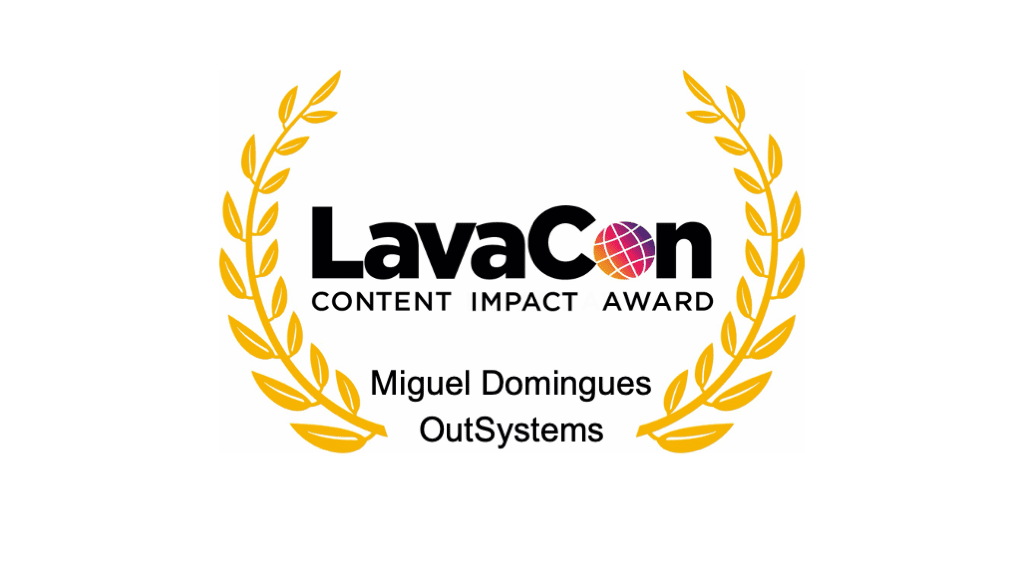 Rules and Eligibility
Achievements must be completed by prior to award application. We cannot judge entries that are planned or in pilot stages.
Participants
Please limit the number of people and organizations cited to eight. (This includes the names of people and departments involved with the project.) We will use the names as they appear on the entry form for the digital certificates. We understand that there may be more than eight people involved in the project, so feel free to share the award and recognize those individuals internally within your organization.
Submissions
Submissions are free of charge, however if you win an award, please be willing and able to present your project at LavaCon UX. There may be an option to present during a remote webinar, but that is up to LavaCon staff.
Unacceptable Material
Entries must not contain pornographic, hate-based, or other offensive content. We want award winners to make a positive impact on everyone and not be exclusionary, divisive, or offensive to individuals or other groups.
Terms and Conditions of Entry and Usage Rights
By submitting an entry, entrants affirm they:
Own or have permission to share content samples, entry artifacts (documents, PDFs, graphics, videos, etc.), and other entry materials they submit for the award.
Have identified the significant contributors to the achievement and have not left significant contributors off the application.
Really have done the work documented in the award application.
Give LavaCon the right to publish the award entries royalty- and license-free. This is the story of the content, not the content itself. The content is still owned by the author or organization the author represents.
Give LavaCon the permission to use applicants' names and samples at a LavaCon conference, in  marketing for both LavaCon and the LavaCon Content Impact Award, and in technical communication education, and indemnify LavaCon against copyright infringement for using content as such. This includes, but not limited to promotion on social media, print publications, and video broadcasts.
Agree that the decisions of the judges are final.
If these terms and conditions are not acceptable to the submitter and their organization, their entries are not valid and will not be judged or eligible for any award.
Judging/Acceptance Criteria
The LavaCon Content Impact Award goes beyond recognizing excellence in the field of content strategy, content marketing, or technical communication. We feel that excellence should be the norm and is too low a bar for qualification. Instead, we recognize those content projects that have a true and measurable impact on their given audience or organization.
Our judges are experts in the field, and use their experience to evaluate entries based on the information supplied in the submission form. Judges assign a letter grade (A,B,C,D,F, or N/A) for each of the following areas:
Impact of Change
Creativity
Innovation
Organization Adoption
Return on Investment
Entries must obtain at least a B average to receive an Impact award.
Judges may contact the references supplied in the submission form to verify content and to clarify information found on the form.
Best of Show and Conference Discounts

A Best of Show award will be presented to the entry with the highest average. In the case of a statistical tie, the tie-breaker is determined by a consensus of the judges.
The Best of Show award will be announced and presented at LavaCon UX.  One person from the organization winning Best of Show will be comp'ed into the conference to receive the award, and possibly summarize their case study as a lunch presentation (time permitting).
All award winners may attend LavaCon UX for 50% off conference registration. (Does not apply to attendees who are already registered.)
Non-English Language Entries
LavaCon accepts non-English language entries, and will judge the entry in this language as long as judges can be found who speaks the language. Otherwise, LavaCon may request English translations and subtitles on entries.