How do you convince your boss that attending LavaCon is a smart investment?
Build a business case that shows how attending LavaCon will help solve your organization's content challenges, reduce production costs, and generate revenue.
Whether you want to improve your customers' experience, move towards structured authoring and XML, or integrating AI into your content strategy, LavaCon offers sessions and case studies that will help you make a difference in your organization.
Where to Start
If you've never written a business case, start by reading the Intercom magazine article How to Build a Business Case by Jack Molisani and Bonni Graham (in PDF format).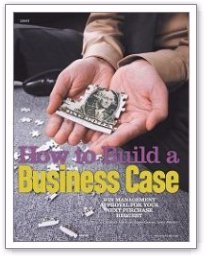 Next, list all the challenges you encounter in your job and how those situations cost your company time and money.
Then download the conference Schedule at a Glance (PDF format) and highlight the sessions and workshops you think will address those challenges.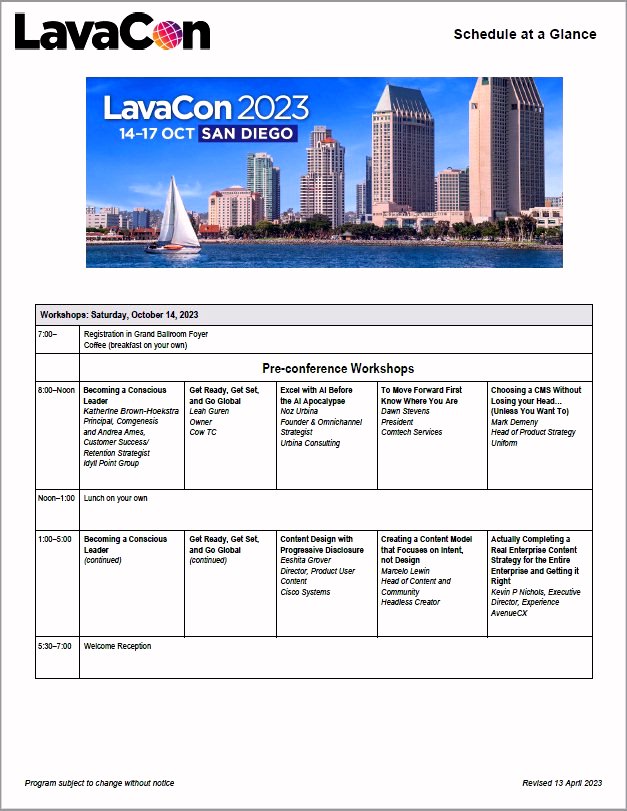 Also, invite your boss to attend as well. Our upcoming 2019 program has plenty of sessions and workshops for managers, including meeting with managers from industry-leading companies.
Add supporting information
Include comments from previous attendees in your business case. While you may not make thousands of dollars more in future negotiations as a result of attending as one attendee did, chances are that the data offered in the sessions and workshops offered at LavaCon will make you better informed and more productive. In the long run, LavaCon will save your company much more than the cost of attending.
Have you been working long hours?
Back-to-back deadlines?
Due any comp time?
Mention to your boss that you have been contributing far above-and-beyond a normal 40-hour work week, and that attending the conference will not only result in the cost savings you outlined in the first part of your business case, but it will also pay back some of that comp time you have accrued.
Is your boss still not convinced? Contact Jack Molisani and he will put your manager in touch with others who have sent people to LavaCon so they can speak manager-to-manager about the value of attending.
Best wishes and we hope to see you in Portland, OR!