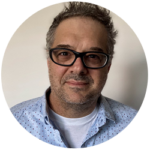 Mike Kippenhan is the UX/UI Manager at Volkswagen Automotive Cloud. He works directly with Principal Program Managers and Product Owners to deliver compelling and meaningful user experiences for VW.AC's connected vehicle platform.
Mike's background in UX, Design Anthropology, Design Thinking, and visual design creates the foundation to operate in the critical space where business objectives, technical specifications, and user objectives intersect. Mike's team helps creates experiences so developers can accelerate their process while also finding meaning and value in their work.
As a career long designer, Mike has spent the last 25+ years focused on user experiences across a variety of market sectors including 5 years in automotive.