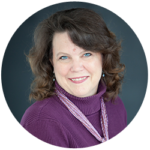 Kit's super power is understanding culture, which is most obvious when consulting with her localization and technical communication clients. She has built an award-winning career from training and consulting with life sciences companies to create strategic content in the most effective ways for international audiences.
Gifted with an abundance mindset, Kit has spent decades sharing her knowledge by speaking and publishing regularly on content-related topics. After exploring conscious leadership and appreciative inquiry and applying these concepts, she is propelling her clients and the content community to new levels of content strategy, creation, delivery, and leadership.
With 25+ years in the field, Kit has also contributed to the content industry as an STC Fellow and former society president, by co-authoring a book on managing virtual teams, and as editor of The Language of Localization. You can find out more about her and connect through her blog (www.pangaeapapers.com).