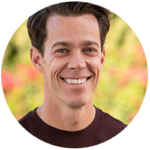 Chris has been designing and building websites since 1998 and doing so professionally since 2006. Throughout Chris' career, he has worked across the stack — from the early days of designing pages in Photoshop to contributing to open-source projects, and even configuring web servers. More recently, he has begun writing apps for iOS as a way of keeping abreast of emerging technologies as well as scratching his own creative itch.
Chris has spoken publicly about the challenges of running a digital agency, keeping remote workers engaged, and the value of networking in your career. In early 2020, he began coaching other business leaders in tech.
Outside of work, Chris is a proud Chicagoan, taco lover, BMW enthusiast, and avid CrossFitter. He's happily married to his high school sweetheart, Jessica. Together they're raising their two lovely children: Anjali and Elijah.