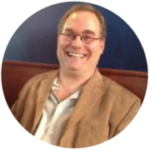 Barry Saiff is a technical communications leader with 36 years of experience. Barry led writing teams at 6 US corporations, then moved to the Philippines and started Saiff Solutions, a technical documentation and multimedia arts outsourcing firm, in 2011 (https://www.saiffsolutions.com).
Barry is the author of Outsourcing Technical Writing: A Primer, published by XML Press in October, 2018, and also of the popular 7 Habits series of tech comm blog posts.
Barry has hired and managed hundreds of tech comm professionals.