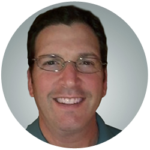 I am the Director of Developer Content at DocuSign. My team is responsible for developer content, including guides, code examples, monthly newsletter, success stories, sample apps, and more.
Prior to DocuSign, I spent more than ten years creating technical content for Microsoft, including technical whitepapers, guides, references, as well as internal documentation. I also managed the Windows forums on TechNet – the platform for IT Pros (administrators).
I've also authored or co-authored fifteen technical books, including three Dummies books.