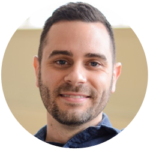 Ryan Morgan is a 15+ year digital marketing expert with a focus on SEO. He has led organizational and agency digital teams and has a history of driving growth for organizations using SEO.
Ryan currently operates a digital consultancy called swell. Ryan was formerly the Director, Brand + Digital Strategy at ignite, and the Vice President, Digital Marketing at Aztek, two leading agencies for digital marketing.
Prior to his agency work, Ryan spent nearly ten years at ERC, where he oversaw the organization's marketing and digital strategy, as well as a team of high-performing marketers focused on SEO, content marketing, design, and email/automation.