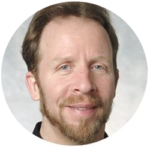 Hi! I'm Larry Swanson, a UX content strategist with strong information architecture, digital design, writing, and communication skills.
My professional intent is to collaborate with awesome colleagues on impactful, user-focused initiatives.
I host the Content Strategy Insights podcast. Since November 2017, I've interviewed industry experts from a variety of content-strategy backgrounds: UX, product, technical communication, marketing, SEO, publishing, journalism, and more. I've also talked with strategy gurus, startup founders, and experts on emerging trends like AR/VR/MR, AI/machine learning, and conversational design.
Find podcast recordings on: ellessmedia.com.