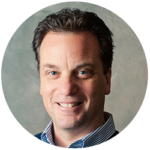 Jim Edmunds is the founder and CEO of Ingeniux Corporation, a leading provider of digital content management software. Ingeniux software is used by organizations around the world to create and manage websites, communities and enterprise knowledge. The company was founded in 1999 to create innovative tools for managing and delivering content for the emerging digital marketplace.
Jim possesses a unique background in technology, publishing and entertainment. He has worked as an independent filmmaker, digital media producer, video game producer and senior technology manager. Prior to starting Ingeniux he held leadership positions at Electronic Arts and Microsoft MSNBC.
When not talking about content management, you may find Jim crafting a new wine varietal. Ask him about his new CMS (Cab, Merlot, Syrah) Meritage.