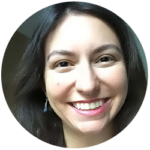 Heather is a strategy professional with over 12 years of experience translating complex insights into compelling stories that move people into action and help brands thrive.
With a passion for storytelling and extensive digital experience, Heather brings a deep understanding of the power of intelligent content within integrated experiences.
She's worked in Miami, Denver, and Boston and has partnered with some of the top brands in the tech, communications, CPG, QSR, fashion, and alcohol industries.
Heather also describes herself as a globetrotter, gym rat, and environmental enthusiast.