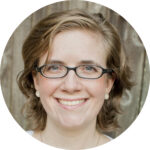 Allie Proff is currently a senior content developer at GoDaddy, after being at Boeing for 12 years. She is also exploring the world of independent consulting through her website, Technically Eclectic, and blogging on the side for other sites.
Her passion is to help people do amazing things by connecting them with the content they need in a way they understand.
She always has a secret stash of chocolate somewhere at her desk.