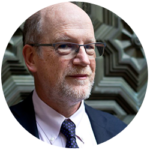 Driven to educate, inform, and entertain through content.
A recognized industry thought leader, balancing both tactical and strategic knowledge and a gift for storytelling in white papers, articles, and blog posts. A regular contributor to various industry sources, webinar host, and podcast guest. In-demand speaker for conferences.
Named one of the Top 25 Content Strategy Influencers and a Digital Strategy thought leader in 2016 and 2017.