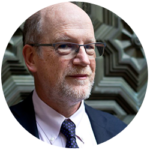 Driven to educate, inform, and entertain through content.
Recognized industry-leading digital transformation thought leader and strategist, with extensive leadership experience. Track record of delivering mission-critical technology and business transformation solutions to Fortune 500 and global 100 brands. Held executive roles and overall responsibility for building and growing marketing-driven organizations, and delivering cross-functional results.
Creative, customer-focused, with the ability to sell solutions at senior executive levels, as well as work with technical and business stakeholders.
Regular conference speaker, and writer, on digital transformation technology and customer experience. Served on industry groups and standards organizations.
Noted as an industry thought leader and a catalyst for change with a strong track record in developing new ideas, embracing emerging technologies, and introducing operational improvements.